David's Dearest Reloaded
A new company and the usual 3-2-1
Dear all,
first things first: the three gentlemen below just launched sforzato, a digital marketing agency for the performing arts! I'm thrilled that my web design and social media management business is going to be elevated by the venture building expertise of my brother Jonathan (on the left, and yes: same parents!) and Christopher's management skills.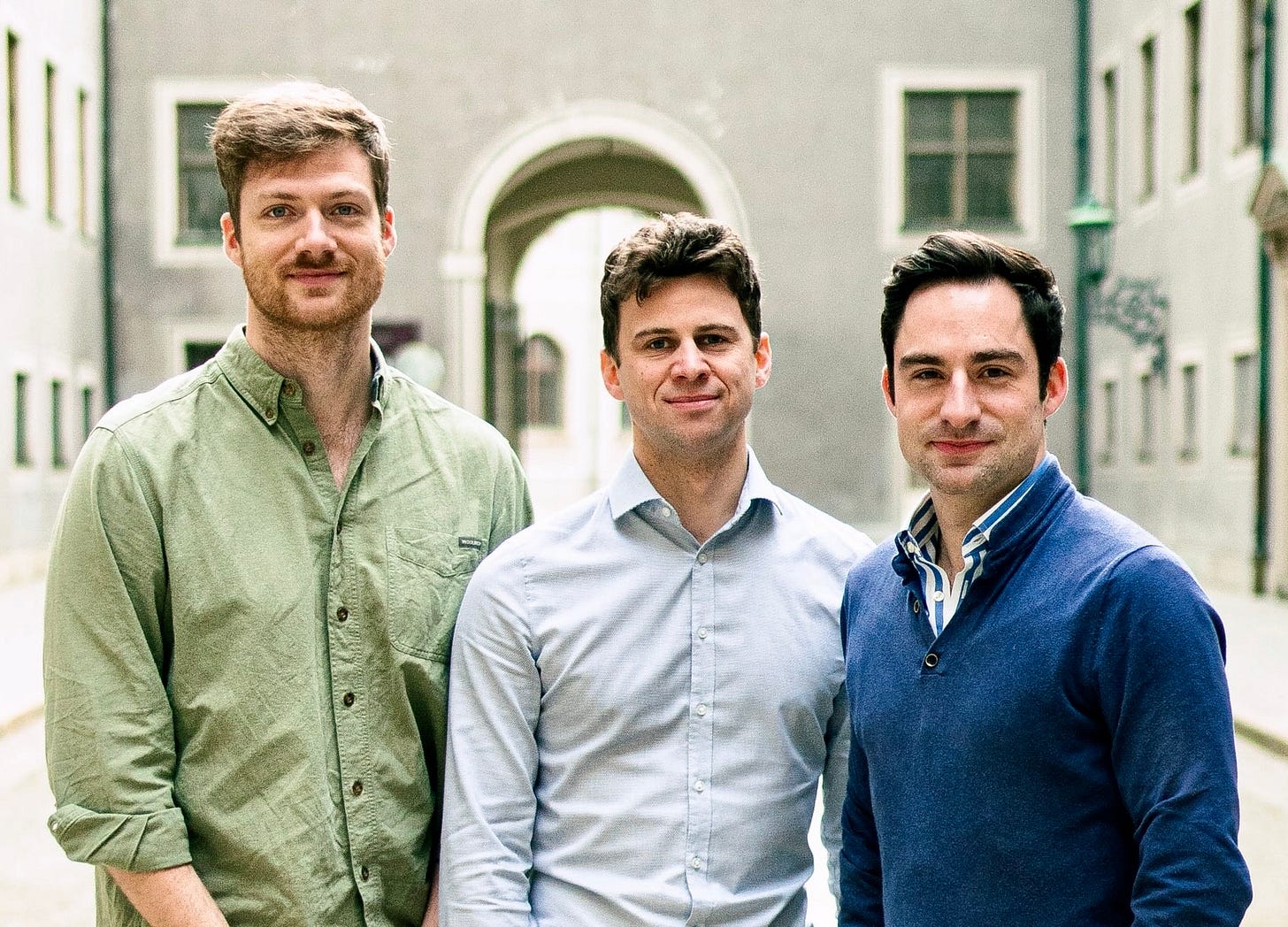 The former Instagram profile of David's Dearest is now sforzato's Instagram channel and we will continue to serve you there with the best in classical music.
You're obviously invited to follow the new profile of David's Dearest which will essentially provide more of what you're reading here.
Now right into the 3-2-1 recommendations:
3 Videos To Watch:
2 Albums To Listen To:
My friends Nick, Charles and Ranaan aka Time For Three received their super-well-deserved first Grammy for "Letters For The Future" featuring two sensational contemporary concertos and The Philadelphia Orchestra conducted by Xian Zhang.
Jacques Loussier's and My Personal Favourites are essentially the same, when it comes to Bach. Highly recommended!
1 Text To Read:
As a long-time James Bond enthusiast, Beatles fan and former pupil of a British boarding school I really enjoyed diving into this excerpt of the book "Love and Let Die: James Bond, The Beatles, and the British Psyche" by John Hicks which elaborates on why Ian Fleming eventually started writing. Some unexpected new learnings!
Until soon, David