Dear all,

just coming out of a LIVE concert featuring pianist Claire Huangci, which you should really try to catch as well: next chances are tomorrow in Zürich and on July 21st together with the Minguet Quartet at Schloss Johannisberg as part of the Rheingau Musik Festival - I had a look through the festival's program earlier and it's going to be a fantastic summer of music!

Rarely Played Concertos: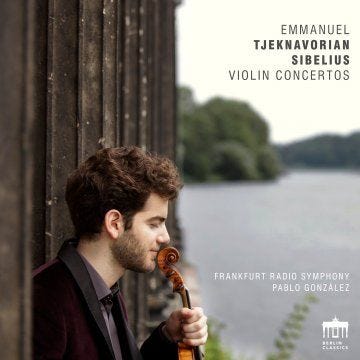 If you're on the lookout for rarely heard symphonic music, here are two suggestions:
Claire Huangci performs the Piano Concerto of Ignacy Jan Paderewski (paired with Chopin 1) and Emmanuel Tjeknavorian plays the Violin Concerto of his father Loris Tjeknavorian (alongside the Sibelius Violin Concerto) - both amazing works, which some orchestral artistic planner will hopefully put on a concert program near you, until then these recordings will do!
Speaking of rarely performed music, watch this brilliant SEXTET of Mozart's opera "L'Oca del Cairo", which is part of the amazing album Libertà by the ensemble Pygmalion and conductor Raphaël Pichon!
More magnificent music recommendations almost every day via the socials below!
Many thanks for reading - as always, looking forward to hearing back from you.

Until next week,
David